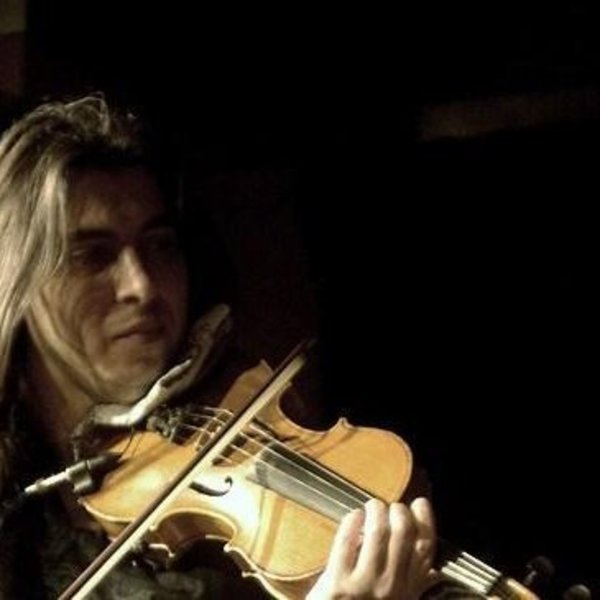 Damian Dudu is a well-known musician known throughout Europe and has now made his name in America. He has played the leading role as violinist at numerous Greek and European concerts.
Dudu was born in Romania and has been playing the violin since the age of seven. After his musical studies in Romania, he moved to Greece and he started playing violin with many well-known singers such as Anna Vissi, Despoina Vandi, Antonios Remos, Sokratis Malamas at very large concerts. We all think that Dudu is Greek, but he is not. He was one of the performers in "A Tribute to Greek Heritage" on April 6th, 2019, a fundraiser for the Greek Cultural Center.
We also remember that his career boosted when he first participated and helped with the foundation of the famous Greek Group "Diminuita". He also founded a Rebetiko Group. This Rebetiko Group played a very specialized combination of gypsy and rebetiko sounds with his violin, rarely done by others.
Some of the distinguished venues that we have seen Damian was Megaron of Athens, Herodus Atticus/Acropolis, Thessaloniki Concert Hall, Diogenis, Votanikos, Box Athens, Fantasia Live, etc.
Thousands of his fans are all over the world and are waiting to attend his upcoming performances as a lead musician with Fantasia Music to famous venues in New York, such as V.I.P. Country Club, Melrose Ballroom, Rafina, Ammos Restaurant, and Glen Island Harbour Club.
Dudu may not be Greek, but he has contributed significantly to the Greek music industry, and thus we are very proud of him. We wish him best of luck to his new shows in New York and will update you with his music news soon.